Triathlon Number Belt in Black/ Coral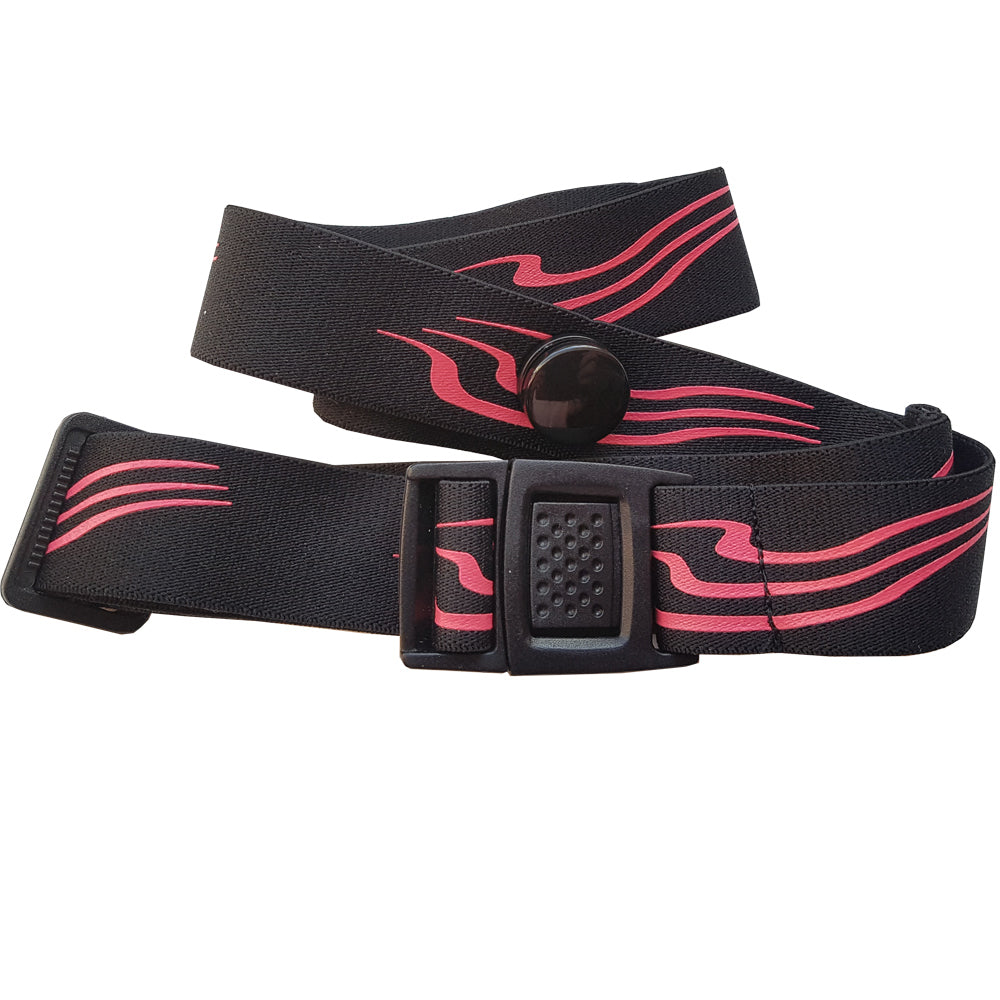 This race belt will keep your race number in place during the race. Wear your race number on your back for the bike leg, then swivel it around to show it on your front for the run. 
Simply punch two holes into the race number, fasten it the belt using the poppers provided and off you go. 
Using poppers instead of bulky toggles has the advantage that you are able to wear this belt under your wetsuit. The thin buckle also helps to make this belt more comfortable under your wetsuit than belts of other brands. 
This number belt as an adjuster to shorten or lengthen the belt as required.
The softer microfibre elastic
Extra thin buckle and snap system
More comfortable to wear than any other number belt on the market
Made in the UK